FORT LAUDERDALE, FL–(Marketwired – February 8, 2017) – VPR Brands, LP (OTC PINK: VPRB) is proud to announce the Company will be participating in the Cannabis Investing Event at the 2017 Orlando MoneyShow booth# 111 on February 9th-11th. The Money Show connects investors, financial advisors, and traders with information and education from the world's leading investment and trading professionals.  VPR Brands will be the only exhibitor, focused on the emerging cannabis concentrate industry and it will showcase its best-in-class products. The Company's product line is comprised of several elite cannabis oil consumption devices and its state-of-the-art products are some of the highest rated products available.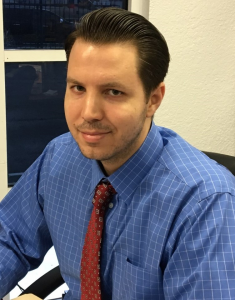 Dan Hoff, COO of VPR Brands will be attending as well as speaking on the topic of The Importance of Value Add M&A in the Cannabis Industry. Mr. Hoff is scheduled to speak on the 3rd day 2/10/17 from 3:45 PM-4:05 PM.  This year's special focus on cannabis at The Money Show Orlando is a great opportunity to learn the best ways to capitalize on this incredible growth sector. During this two-day event, you will hear from top cannabis experts representing many public and private cannabis companies who will share their expert insights and guidance.
"The Money show is a great forum to provide more insight on VPR Brands to the investor community. It is a great platform for networking with other business's and speaking to management teams thru various sectors. There is a great roster of speakers and presenting companies taking part…I am looking forward to meeting everyone," says Dan Hoff COO of VPR Brands.
About the Money Show:
Founded in 1981, guided by the belief that "knowledge is power" and recognizing the desire of independent minds to rely on self rather than an institution, Money Show has been empowering individuals with a passion for investing for over three decades. The company pioneered the investment tradeshow field in the early 80s, creating the concept of a "Money Show" and developing a business model which gathers qualified investors, traders, and financial advisors together with top financial experts, business and media professionals, offering all participants unparalleled opportunities for profitable interactivity, idea exchange, relationship-building, and learning. For more information about The Money Show, please visit the company on the web at
www.moneyshow.com
.