January 11, 2017) – VPR Brands, LP (OTC PINK: VPRB) VPR Brands, LP and Kush Army
Knives, LLC is proud to announce the launch of their premier product with its unique and proprietary multi-faceted product known as the Kush Army Knife, the ultimate cannabis multi-tool. This item is anticipated to be one of the top selling accessories within the cannabis sector in 2017. Developed in conjunction with VPR Brands who helped redesign, refine, and bring to market the final prototype the product will be making initial deliveries in late January.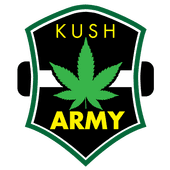 The Kush Army Knife is made of high-quality forged steel adapters and has a brushed aluminum handle with strategic grip slots. For added safety and use each one of the adapters' folds out and locks into place. This unique tool is light-weight and has the following adapters: magnifying glass, roach clips, dab tool, scissors, poker/scraper, bottle opener, and knife. The Kush Army Knife will retail at $40 and be sold through the company's e-commerce store www.KushArmyKnife.com and in dispensaries, smoke shops and vape stores across North America.
"It is very convenient to have all of your tools located in one place; the Kush Army Knife provides everything needed at your fingertips and ready to go. I worked with Dan Hoff at VPR Brands to develop this unit and from our first garage assembled prototype…the final version is light years ahead and came out even better than I could have imagined, Stated Cliff Thomason Owner of Kush Army Knives."
"Dan Hoff COO of VPR Brands said, I remember Cliff calling me with the idea and texting me some initial drawings and home-made units, I instantly thought it was a winner. I was privileged that Cliff entrusted me with seeing the project through and was a pleasure bringing this product to life. It is our first of many projects and only the beginning for Kush Army with many more innovations to come."
"Our private label business is growing rapidly and the Kush Army Knife is just one example of our collaboration with top industry professionals and innovative companies in the sector. We take great care and pride in bringing quality products to market and contributing to their ultimate success, stated Kevin Frija CEO of VPR Brands."
About Kush Army Knives, LLC & Owner Cliff Thomason:
Kush Army Knives are designed for the Cannabis connoisseur. We focused on the needs of the elite smoker to have a tool that can be used for pipes, vaporizers, joints or dabs. All the tools required at your fingertips: magnifying glass, roach clips, dab tool, scissors, poker/scraper, bottle opener, and knife. Whether you partake for fun or medicinal reasons the Kush Army Knife needs to be at your side. For more information about Kush Army Knives, visit the company on the web at www.kusharmyknife.com. Owner Cliff Thomason currently is a realtor and the president of Orhempco, Inc. In 2016, He ran for Governor in the special election to complete the term of then Governor John Kitzhaber, Cliff won the independent party, but was eventually replaced by Kate Brown. Thomason also works as a contract hire and as a site acquisition specialist. He previously worked in sales and marketing, as a cost accountant and as a Dutch Bros. Franchisee.
About VPR Brands, LP:
VPR Brands is a technology company, whose assets include issued U.S. and Chinese patents for atomization related products including technology for medical marijuana vaporizers and electronic cigarette products and components. The company is also engaged in product development for the vapor or vaping market, including e-liquids. Vaporizers and electronic cigarettes (also known as e-cigarettes) are devices which deliver nicotine and or cannabis through atomization or vaping, and without smoke and other chemical constituents typically found in traditional products. For more information about VPR Brands, please visit the company on the web at www.vprbrands.com.