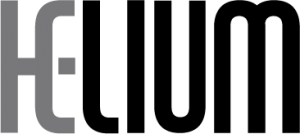 Mar 15, 2016 (ACCESSWIRE via COMTEX) — MIAMI, FL / ACCESSWIRE / March 15, 2016 / VPR Brands L.P. ("VPRB" or the "Company") announced today that new rules have hit the vaping industry and let's just say the game is about to change! Before we disclose how, let's introduce the mastermind behind the latest innovation. Kevin Frija, The original and former CEO of Vapor Corp, a publicly traded company since 2009. Frija is a pioneer in the e-cig and e-liquid arena that has helped shape the industry standards with inventions and innovations, like the first soft feel e-cig filter and the first biometric vaping device.  Using experience and a vast level of knowledge, Frija and his veteran team turned up the vaping experience to a whole new level.
Helium Hi Definition e-liquid is steeped to perfection, to expose bold flavors that tantalize the palate then chilled to keep it that way. The first e-liquid to maintain optimum flavor by keeping it cool. Helium's mini chillers are specifically designed at the optimal temperature for e-liquid.  Five intense delicious flavors chilled 20 degrees below room temperature the moment it reaches its ideal state. Helium's chillers are scientifically proven to preserve flavor, freshness, and aroma.
Cerretani a Lecturer in Chemical Engineering at University of California, Berkeley explains
"E-liquid flavor and composition are intertwined; therefore, avoiding composition changes is crucial to product quality. Typical storage of e-liquids in room-temperature vials exposes the mixture to potential flavor loss. Storing e-liquids at chilled temperatures 20 °F below room temperature reduces the escape of molecules from the mixture into the headspace, thereby improving flavor-molecule retention."
While analyzing the market it became evident changes were needed.  Glass bottles were perceived as premium at one point, but vapor connoisseur's only end up emptying out their liquid into a plastic drip tip bottle for an easier and more efficient use. Helium comes in an attractive, 50ml, squeezable bottle with a drip tip that is functional from the start. In addition to our mini chillers, Helium offers a personal desktop chiller, which fits our 180ml bottle ensuring optimal flavor.  Also, we created a unique one of a kind sample packaging of air tight-onetime use 2ml tubes in all 5 flavors.
Pre-order on VapeHelium.com March 15th, 2016. Expected launch is April 1st, and will be featured in Vape shops around the country.
Helium Hi Definition e-Liquid-the next generation of Vaping.
About VPR Brands L.P.
VPR Brands is a technology holding company, whose assets include issued U.S. and Chinese patents for atomization related products including technology for medical marijuana vaporizers and electronic cigarette products and components. The company is also engaged in product development for the vapor or vaping market, including e-liquids. Electronic cigarettes (also known as ecigs or e-cigs) are electronic devices which deliver nicotine through atomization, or vaping of e-liquids and without smoke and other chemicals constituents typically found in traditional tobacco burning cigarette products.